A Difficult Conundrum: Genetic Testing for Alzheimer's Disease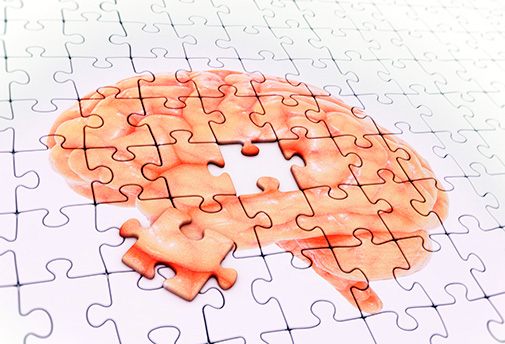 Alzheimer's disease is an irreversible, progressive brain disorder that over time results in the loss of memory and thinking skills, eventually affecting a person's ability to carry out basic tasks. Although treatments are available that may help slow the progression of Alzheimer's disease, there is currently no cure.
Researchers still are untangling the complicated web of risk factors for Alzheimer's disease. The most significant risk factor is age, but we know that genetics, environment and lifestyle also play significant roles in a person's overall risk.
Researchers still are learning how a person's genetics affect their risk of developing Alzheimer's disease, although significant progress has been made. For example, early-onset forms of the disease (by definition, disease diagnosed before age 60) are caused by rare genetic mutations inherited in a familial pattern that is (diagnosed in multiple family members).
The best understood genetic risk factor for late-onset Alzheimer's disease lies in a gene called apolipoprotein E (APOE). Everyone has two copies of the APOE gene, one inherited from the mother and the other from the father. The APOE gene has multiple different forms, called alleles. APOE has three common alleles: e2, e3 and e4. People who have one or two copies of the APOE e4 allele have an increased risk of developing late-onset Alzheimer's disease. The risk increases in people with two copies of the APOE e4 allele. In addition, people who carry APOE e4 alleles tend to develop Alzheimer's disease earlier than those who do not, though typically after age 60.
Genetic tests are available that can tell you and your doctor which alleles you carry and this information can help determine if you are at increased risk of developing Alzheimer's disease. However, there are important considerations to think about before pursuing genetic testing for Alzheimer's disease.
There are additional genes that affect the overall risk of developing Alzheimer's disease. Testing for only the APOE alleles does not provide a complete picture of someone's genetic risk for Alzheimer's disease.
Lifestyle also impacts the risk of developing Alzheimer's. Physical exercise, a healthfuldiet and brain exercise are some of the things that you can control to reduce Alzheimer's risk.
Limited options are available for treatment, and genetic testing can cause a significant emotional burden for patients and their families.
Government protections against discrimination using genetic information only cover health insurance and employment. Results of genetic testing can be used by long-term care, life or disability insurance companies to disadvantage people believed to be at higher risk.
Regardless, many people really do want to know. Pursuing genetic testing for Alzheimer's can help certain people better understand their risk of developing Alzheimer's disease and provide an incentive to adopt habits that can help reduce risk.
In the end, the decision to pursue genetic testing for Alzheimer's disease is up to each individual. Learning as much as possible and consulting with experts, like physicians and genetic counselors, can help people make an informed decision that works best for them.
While many researchers are looking for new treatments, some are also studying better ways to diagnose Alzheimer's disease. Currently, a definitive diagnosis of Alzheimer's disease can only be made after a person has died, by identifying the telltale amyloid plaques and neurofibrillary tangles in postmortem brain tissue. Researchers are looking at biological markers and imaging-based methods that can help physicians diagnose Alzheimer's disease earlier, allowing for patients to begin treatment and start planning for the future.
The UA is a leader in Alzheimer's disease research, and other neurological conditions. The Center for Applied Genetics and Genomic Medicine works with experts in neurological genetics and partners with the Center for Innovation in Brain Science and the Banner Alzheimer's Institute to use precision medicine to improve the lives of patients with a variety of neurological conditions.
To learn more about the precision medicine initiative at UA, please visit http://precisionhealth.uahs.arizona.edu/.