Expanding Roles for Genetic Counselors in the Era of Precision Medicine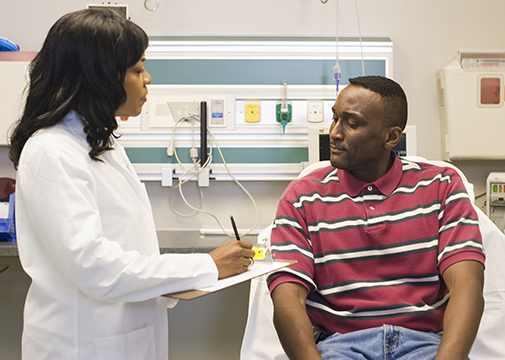 Precision medicine quickly is becoming a central piece of modern healthcare, and a standard tool in the providers' toolbox. As physicians begin to order an increasing number of genetic tests, a question remains: who can help patients, and sometimes providers, interpret genetic information?
Data from the US Department of Labor has found that genetic counseling is one of the fastest growing professions in the United States. However, many still are unaware of this field of health-care. Genetic counselors are trained medical professionals well versed in both medical genetics and patient counseling. Together, this unique combination of skills affords genetic counselors a clear understanding of complex genetic health information, and the skill sets to translate that information to patients and untrained healthcare providers.  
The primary role of genetic counselors in the clinic is to help patients and their families interpret, understand, and make decision about their genetic health. In many ways, genetic counselors can serve as patient advocates, teachers, counselors and providers. Genetic counselors often sit down with patients and their families to collect detailed family histories, review options for genetic testing and discuss the potential implications of genetic testing on both the patient and other family members. Genetic counselors interpret the results of genetic testing, and together with the patient, family, and members of the healthcare team, help determine the most appropriate path for patients.
Although genetic counselors traditionally have worked alongside doctors, nurses, and other healthcare providers in a hospital or clinic, their roles now are expanding into other areas. Genetic counselors are moving into private practices, working in telemedicine, and playing important roles in commercial laboratories and companies. As the field of precision medicine grows, the options for genetic counselors will continue to expand.
To meet this growing demand, the University of Arizona will open a graduate program in genetic counseling in fall 2019. The UA Center for Applied Genetics and Genomic Medicine and the Department of Cellular and Molecular Medicine have teamed up to offer this new and exciting master's degree program.
The 22-month program will immerse students into the field of genetic counseling, using a combination of classroom-based coursework and practical clinical experiences. "Our students will have the opportunity to train with genetic counselors and medical genetics professionals working throughout Tucson and Phoenix and will be able to serve the diverse populations in southern and central Arizona. These unique experiences will allow our students to enter the genetic counseling workforce with a strong foundation, preparing them for a wide array of careers in this field," says Dee Quinn MS, CGC, director of the UA Genetic Counseling Graduate Program.
The program is accepting applications for the upcoming year and they are due Jan. 1, 2019. Individuals interested in the program are encouraged to visit the UA Genetic Counseling Graduate Program webpage to learn more.