University of Arizona Helping Reduce State Health Gaps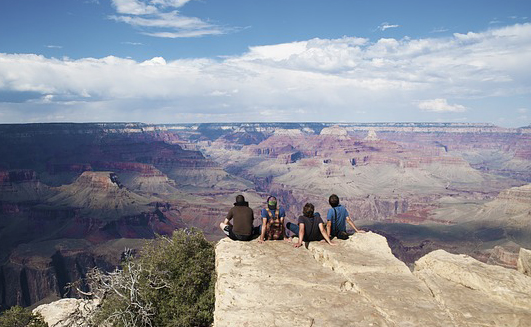 Every year, more than 1,500 deaths in Arizona could be avoided if all residents had an equal chance to be healthy. That's the startling conclusion of the Arizona Health Gaps Report released today by the Robert Wood Johnson Foundation's County Health Rankings & Roadmaps program.
The report makes a county-by-county comparison of key quality-of-life and health factors and highlights how health would improve across Arizona if all residents experienced the same level of health as the residents of our healthiest counties. Among other things, the report envisions 69,000 fewer adult smokers, 84,000 fewer adults who are obese, and 90,000 fewer uninsured individuals.
Some of these numbers are staggering, and we clearly have a long road ahead to achieve health equity in Arizona. But as a researcher with the University of Arizona Health Sciences, I'm hopeful and proud to be part of a team that's helping to forge a healthier Arizona. Here's a snapshot of just a few of our efforts focused in the areas of tobacco, health insurance and diabetic screening that support communities in addressing these gaps and moving toward health equity:
The Arizona Smokers' Help Line (ASHLine), a project of the UA Mel and Enid Zuckerman College of Public Health, has been helping people quit—and stay off—tobacco since 1995. Quit Coaches (many of whom have kicked the habit themselves) provide free one-on-one phone counseling in English and Spanish, and ASHLine's WebQuit tool is available 24 hours a day. As a state, we've made progress on reducing smoking and the health issues that go with it. Smoking rates in Arizona adults have dropped to a new low of 15 percent, compared to 23 percent almost 10 years ago. Even more dramatic is the 30 percent drop in Arizona's youth smoking rate over the last four years—equating to 110,000 fewer youth smokers today than four years ago.
Dr. Marylyn McEwen at the UA College of Nursing is tackling diabetes disparities in the border region by partnering with families to understand how familismo, or the cultural value of family, can help Mexican-American adults manage their Type 2 diabetes. Because family members play an important role in many health decisions, focusing on familismo may help improve screening rates and health outcomes more than interventions that focus on individual behaviors or clinical care. This is just one example of how UA researchers are developing cultural interventions tailored to patients' norms, beliefs, values, language, and health literacy skills to improve health.
The Marketplace Navigator program helps uninsured individuals in Arizona's rural and underserved communities select and enroll in health insurance. Led by Dr. Daniel Derksen, director of the Center for Rural Health at the UA Zuckerman College of Public Health, the navigator program educates residents about coverage options and financial assistance so they can find health insurance that works for them. Students from across the UA Health Sciences are also getting involved and being trained as certified application counselors through the Students Helping Arizona Register Everyone (SHARE) program. The state uninsured rate has decreased from 21 percent in 2007 to 19 percent in 2013, and these highly trained navigators assisting uninsured individuals are sure to continue this trend.
These three projects are only a few examples of how the University of Arizona is already using the strategies suggested and working to reduce health gaps identified in the report. As the authors note, everyone should have an equal opportunity to be healthy, no matter where they live. At UA Health Sciences, we're dedicated to achieving a vision of health equity for all Arizonans.