Celebrate Safely: How to Avoid Holiday Hazards (Infographic)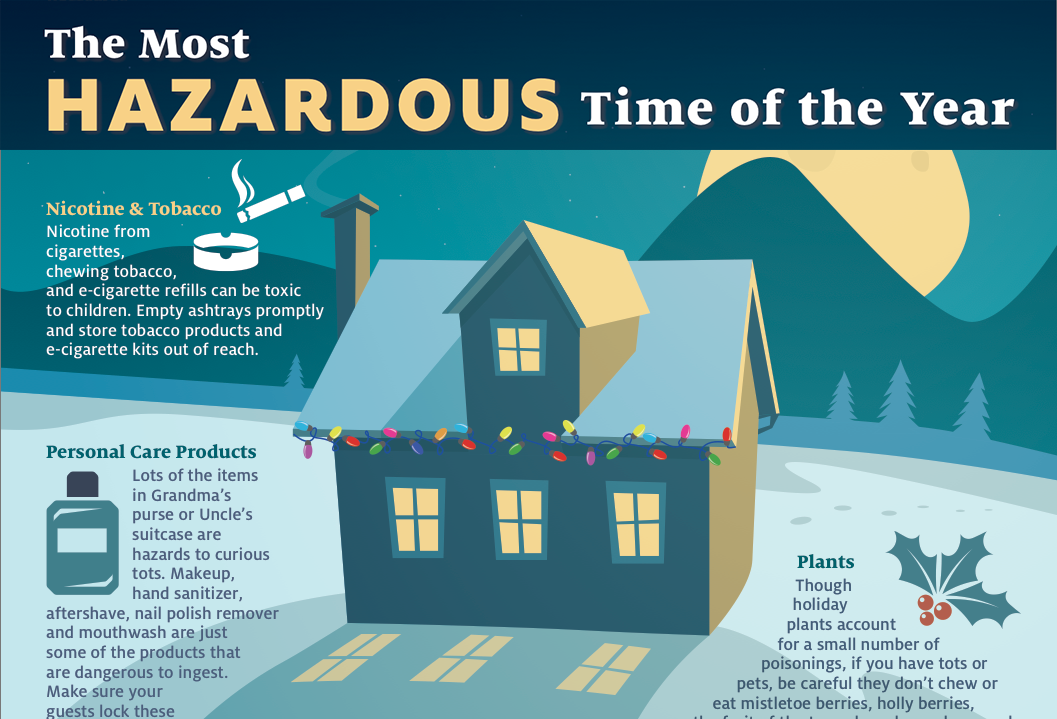 Temperatures have begun to drop, and scarves and gloves are coming out of hiding. It's that wonderful time of year when families and friends gather to celebrate, share in food and drink and make memories.

But each year between Thanksgiving and New Year's, the Arizona Poison and Drug Information Center at the UA College of Pharmacy receives dozens of calls from people whose holiday festivities have been disrupted by common hazards of the season. Some of these dangers—such as food poisoning or accidental ingestion of a cleaning product—are present year-round but are especially dangerous when people are out of their usual routines or distracted by festivities. Others, such as holiday decorations and seasonal plants, are specific to this time of year.

Please be on the look-out. Don't let these common hazards ruin your holiday. And remember, we are here if you need us—24 hours a day, seven days a week. Call 1-800-222-1222 to be connected to your local poison center for free, confidential expert advice that could save a life or a trip to the hospital.

Wishing you a happy, healthy holiday season!
Please help spread this message of safety: download the infographic to print or share (pdf).