Meet a Pre-Med Student Giving Back to His Community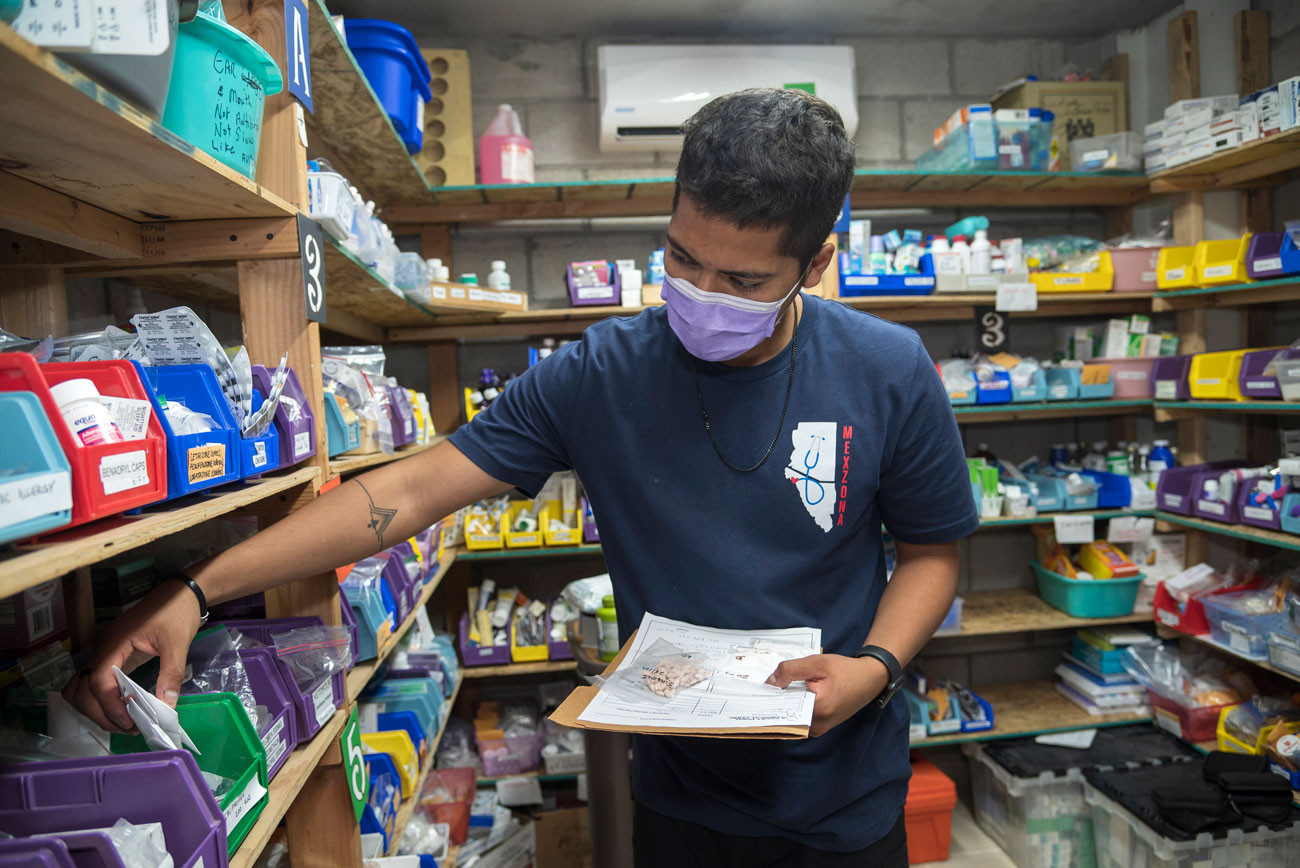 Tell me about your family and background. 
I grew up in Oaxaca, Mexico, in a tight-knit community with a strong support system. I love the culture and traditions down there. 
I come from a family of farm workers, and it's humbling to grow your own food. My favorite food that my family grows is "piñas" (pineapple). Wherever I go back to visit, I always take pictures of a pineapple field to emphasize that pineapples don't grow on trees! 
What are your favorite memories growing up? 
What I enjoyed most are the winter festivities, everything from "Los Posadas," starting in the middle of December, to Christmas and New Year's. With lots of parades, music and food, it creates an incredible vibe throughout the community. You truly feel a sense of magic. 
What are you the most passionate about?  
I'm very passionate about medicine. I've always admired doctors and the amount of knowledge they have when healing people with low-income health care access. This stems from a young age, seeing family and friends with illnesses and wanting the skills to heal them. 
Right now, I'm interested in psychiatry. I grew up with two identities, one rooted in American culture and the other in Mexican culture. I've realized that there's not much mental health awareness in many Hispanic families.  I feel like I could spread some awareness in that field and contribute to it with my own perspective.
People might be more open to having a doctor or psychiatrist who looks like them and understands their culture. 
Who has had the greatest impact on your life? 
My mom has had a huge impact on my life.  
I'm a first-generation college student, so even though my family greatly values education, they don't always know what guidance to give me. But somehow, my mom always knows what to say. I haven't been able to see her in two years since she lives in Oaxaca, but she's always there for me. 
What role do you fill at student-led clinics in Mexico? 
I'm the president of MexZona, a student-led clinical program. We recruit pre-health students of any major to  volunteer at clinics in Puerto Peñasco, Mexico, also known as Rocky Point. These communities have very little access to medical services, and many can't afford to go to private practices or the hospital.  
Speaking Spanish, I can deliver medical information more effectively and close communication gaps. But also, I can ask them about their day and what's going on in their life. Patients feel more seen and heard when you speak the same language and can connect with them.  
And it's always fun to talk to kids. I always hope that kids get more interested in becoming doctors when they see us. 
Why is this outreach important to you? 
Growing up in Mexico, I remember we relied on clinics like these. Being on the other side of the table and treating patients is so exciting.  
When I see peoples' faces light up as I help treat them, that motivates me to continue in the medical field.