Pool Chemicals: The Overlooked Side of Swimming Safety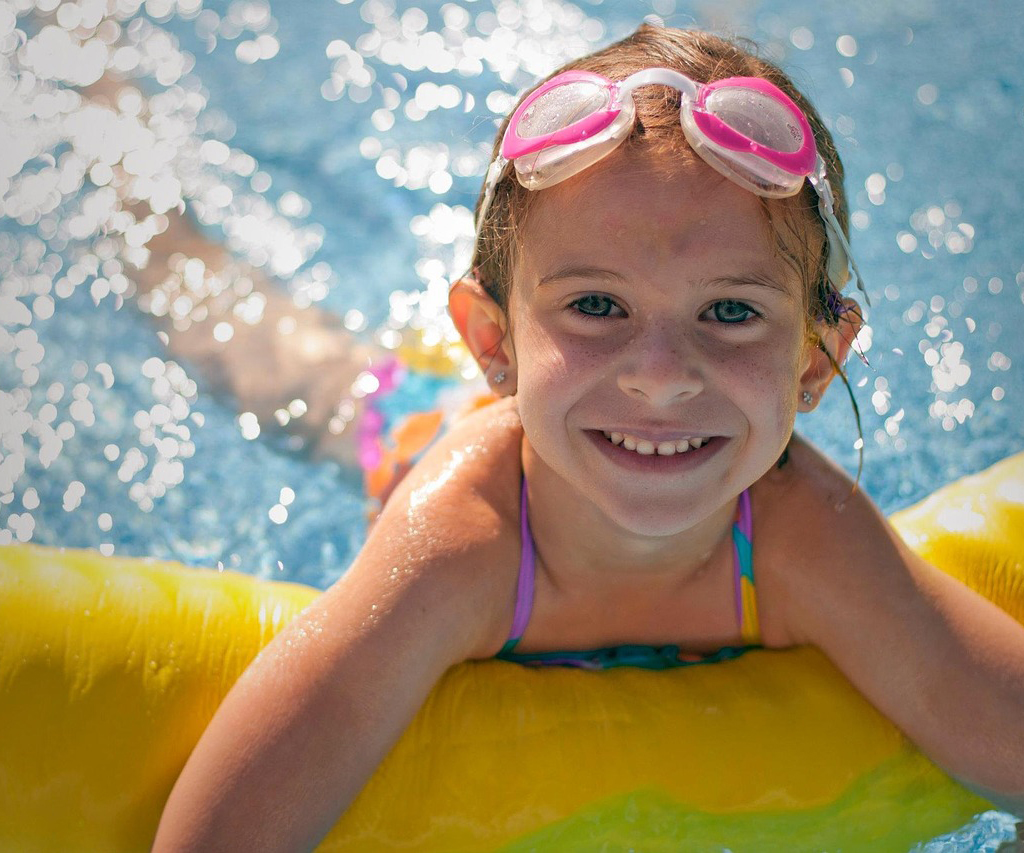 Nationally, there are more than 10 million swimming pools, which are used for recreation, exercise and cooling off during hot summer weather. Arizona and many other states have educational programs to teach children how to swim and laws or guidelinesto help families and communities prevent drowning.
With drowning among the top causes of death in children who die of unintentional injuries, these water-safety programs are crucial. But frequently they leave out another important aspect of pool safety: using caution with chemicals.
The benefits of swimming pool chemicals are numerous. They kill germs that can make swimmers sick. They balance the pH level, ensuring that the water is not too acidic or too alkaline. And they improve water quality by preventing algae growth and corrosion or clogging of pool equipment.
But the same chemicals used to achieve that crystal-clear water can be hazardous if not handled correctly. In fact, in 2012, injuries from pool chemicals led to nearly 5,000 emergency room visits in the United States. Almost half involved children or teens, and more than a third occurred at home. As you might guess, summer swimming season (from Memorial Day to Labor Day) is the peak time of year for these injuries.
When common pool chemicals like chlorine and muriatic acid come into direct contact with living tissue, they can cause a range of reactions from irritating to severely damaging.  If you inhale the dust or odor from these chemicals, you may experience coughing, choking, chest discomfort and shortness of breath. If the material gets into your eyes, it can cause redness, tearing and, potentially, eye damage. If the chemical spills on your skin, it can cause redness, pain or even a chemical burn.
This summer, follow these safety tips to make sure you splash in the pool—not in the chemicals:
Always follow directions on the product label, and wear safety gear such as gloves and eye protection as directed.
Use pool chemicals in an open, well-ventilated area. Ensure any wind will carry fumes or dust away from people.
Keep children out of the area when handling chemicals.
Clearly label and store chemicals securely away from children and pets.
Never mix pool chemicals together.
Add each individual chemical to the water as directed. Never reverse the process by adding water to a chemical.
Avoid any direct contact with eyes or skin. If you spill or splash a chemical on yourself, immediately rinse your eye or skin with lukewarm water. Continue gently rinsing for at least 15 minutes. Call the poison center if redness, pain or burning persists.
If you experience shortness of breath, coughing or burning after inhaling the fumes from pool chemicals, get some fresh air or take a warm shower and breathe in the mist from the clean water. If symptoms continue, call 911 and get medical attention.
Being aware of the potential hazards, closely following directions and knowing what to do if someone is exposed to a pool chemical will help keep that dip in the pool a refreshing summer experience.
If you have questions or concerns about exposure to pool chemicals or any other dangerous substances, call the toll-free national hotline to reach your local poison center: 1-800-222-1222. If you live anywhere in Arizona except Maricopa County, this number will connect you to our experts at the Arizona Poison and Drug Information Center in Tucson. It's free, confidential and available 24 hours a day, seven days a week.