Five Common Misconceptions about Hospice Care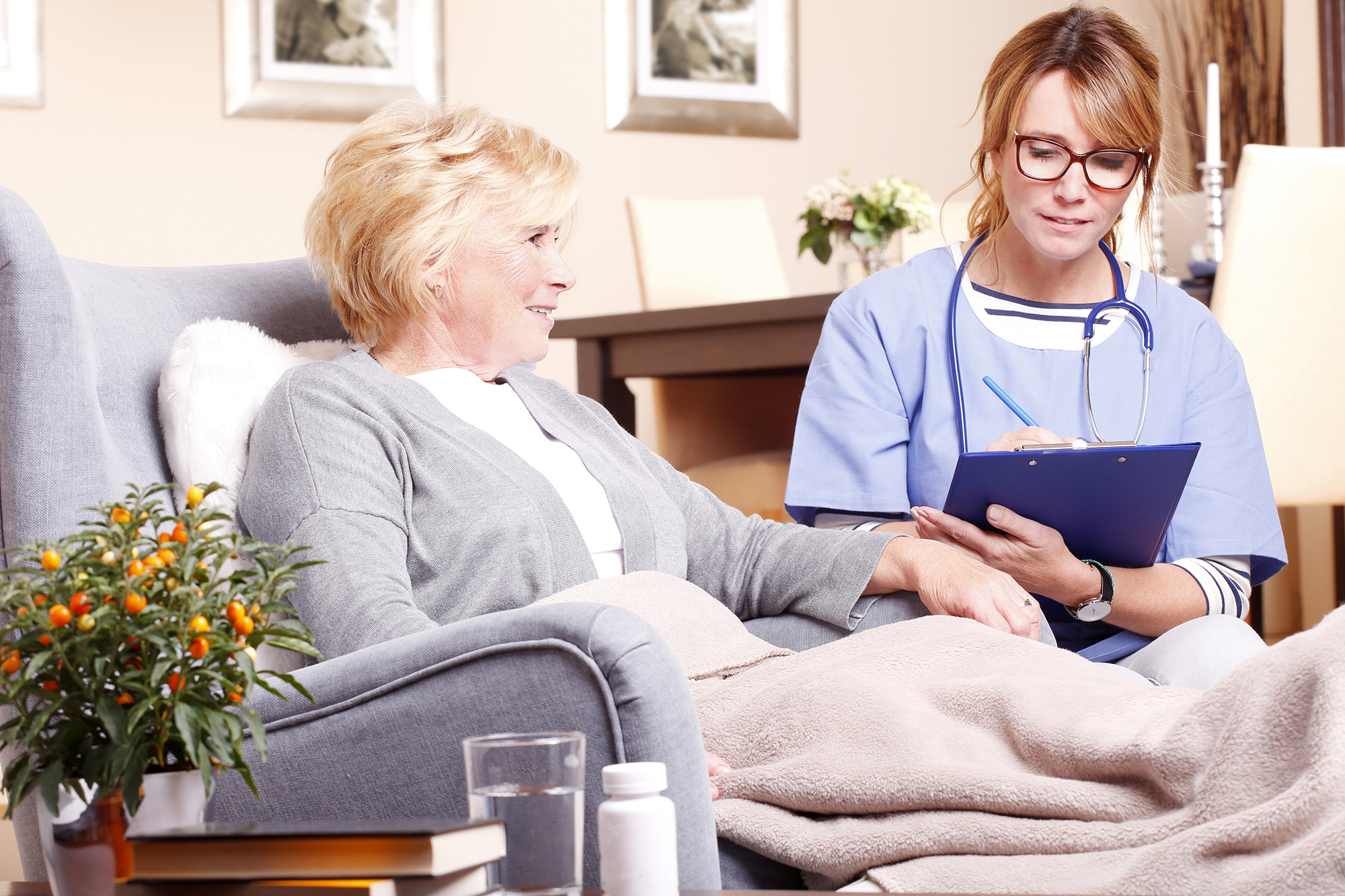 As a hospice nurse for more than 15 years, I know how difficult accepting an incurable diagnosis can be. Considering hospice care for a loved one or yourself can feel scary and overwhelming. Often, these feelings are heightened by common misconceptions about hospice care. In reality, receiving hospice care can be a positive, supportive experience for both patients and families. Below are some of the common misconceptions that I encounter as a hospice nurse.
Misconception No. 1: Hospice is a place.
Many people think that hospice is a place you go, but 97 percent of hospice care is delivered in the comfort of the patient's home. Generally, patients are only admitted to inpatient hospice care if their symptoms can no longer be managed at home. In the inpatient setting, highly skilled nurses can provide more intensive, 24-hour care to get pain, restlessness, hallucinations, breathlessness, nausea or anxiety under control, so the patient can return home.
Misconception No. 2: Hospice care is a permanent decision.
Hospice care can be stopped, changed or paused at any time. Patients and families have the freedom to change their minds and not feel locked into their decision. In fact, it is common for people whose condition improves to stop or pause hospice care, knowing they can elect to use these services again in the future if/when needed.
Misconception No. 3: Hospice care is only for the dying.
The focus of hospice care isn't just to support the patient; it's also to support the family. During discussions about available hospice services, patients are often surprised when their husband/wife/child reveals they need help too. Many people have told me they wish they had received this type of care for their whole family sooner.
Misconception No.4: Other health care stops.
While receiving hospice care, patients continue to receive their other health-care services, such as seeing an ophthalmologist, orthopedist, dentist, etc. All patients need to do is discuss the pending visits with their hospice nurse.
When curative health care is no longer the primary focus, patients often have fewer treatments, follow-up visits and medications (that often have side effects). As a result, patients have more energy to pursue integrative options that promote relaxation and comfort.
Misconception No. 5: A do-not-resuscitate (DNR) order is required.
To receive hospice care, you do not need to have a do-not-resuscitate order, commonly called a DNR. Making the decision to have a DNR requires a great deal of discussion with both family members and health-care providers. Making this decision is not an expectation or requirement for choosing to receive the comfort care provided through hospice care. Quality of life is the key focus, and "quality" means different things to different people. With hospice care, patients can explore what quality of life means to them, and whether life after resuscitation is consistent with their definition of quality of life.
Interested in more information about hospice and palliative care? Visit http://www.nhpco.org/about/hospice-care